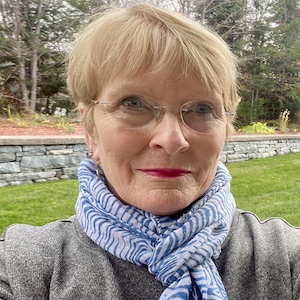 Finding God in Ordinary Places Part 1
This is the first of a series of articles by Dorcas outlining her journey with Jesus. The series is called Finding God in Ordinary Places and we hope it speaks to your heart!
For me to learn what true wellness really means has taken many experiences and many years. Wellness and good health, whether spiritual, emotional, or physical takes growth. Stunted growth or stagnation is not healthy for anyone. Thankfully I am still growing and God is not finished with me yet. One of my mantras is "the best is yet to come."
The story of Jesus' love and influence in my life is long and powerful. Like everyone else, my life has its ups and downs. God has used many foundation posts and stepping stones to grow my faith.
In my twenties, I was in a difficult marriage. We had three young children, a baby, a toddler and a preschooler. My husband was in university, sometimes full time, sometimes part time. He was an avid athlete. He played baseball on two teams, hockey, basketball, floor hockey and occasionally was involved in other sports. The marriage was in disrepair and nothing I did worked to fix it. He was not home a lot but when he was, most of the time he was angry.
I decided I could raise the children better without him.
I had been raised in a Christian home and I expected my marriage to last a lifetime, just as the Bible teaches, and this situation was a crisis of faith for me. My husband had already deserted his faith and I was questioning if God was even real. I began praying "God, if you are real, be real to me." The night before I planned to leave, I could not sleep. I got up and sat in the living room. I told God I would do anything he told me to as long as his instruction was clear. I needed something that was definite, not just a feeling.
I asked for God's instruction in black and white. I wanted something I could see, something I was sure of. My Bible was on the table beside the sofa. I picked it up and let it fall open. The first words my eyes fell on were "Let not the wife leave her husband". That is all I saw. Those words. I was shocked. I knew they were from God.
I was sincere when I prayed but I also knew that I was not capable of staying without God's help. One thing I knew for sure. God was there. I developed a reliance on him, day by day, moment by moment. That is what it took to keep my promise.
God was always there to give me strength, to give me wisdom. I kept reading the Bible every day and growing in the knowledge of the Bible and of God himself. I discovered joy in obeying God and could sing even on the bad days. The marriage did change, if not right at that time, but the power of God in my life was gradually changing me. It changed my husband too.
For me, True wellness means knowing that God exists and that he is there for me. His answers to prayer established my faith on a firm foundation that I was able to build on. He has become my anchor in the storm and the joy of my heart. I discovered Jesus is all I need. He is enough. He is what makes me truly well.
My flesh and my heart may fail, but God is the strength of my heart and my portion forever. – Psalm 73:26 (ESV)